Gain Access to a Better Breed of Pet Parent
Increase revenues and build relationships with pet owners ready to invest in pet healthcare.
It's Just Better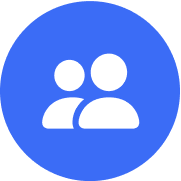 Better Relationships
Enjoy the fulfillment of strong relationships and continuity of care with invested United Pet Care patients.
Better Business
Improve your bottom line with returning patients who spend more on preventative, follow-up, and diagnostic care.
Better Access
Compete with the big dogs. UPC will get your clinic in front of the right eyes with your local region's marquee employers.
Get Started
Discover the benefits of becoming a United Pet Care provider! Not sure it's the right fit for you? Cancel any time with a 30-day notice. Fill out the form to find out more!
"*" indicates required fields
Good for Pets & Clinics
Becoming a United Pet Care provider means gaining access to a better breed of pet parent.
Invested Patients
Your United Pet Care patients are more likely to seek out preventative care and schedule follow up visits.
Lasting Relationships
Your United Pet Care patients are committed to on-going relationships with their veterinary provider.
Expanded Network
Because UPC pet parents work for your region's major employers, you'll have access to a committed employee network.
More Revenue, Less Stress
United Pet Care pet parents spend >2.5 times more on veterinary services annually than the average pet owner. That means that even after applying membership savings, clinics see a significant revenue boost from their UPC patients. That's big! Here's how that works…
Dr. Byrd signs up as a United Pet Care preferred provider.
Dr. Byrd adds 100 net new patients to her clinic roster, which means she sees about one UPC patient each week.
Those patients receive a savings on in-house services, and her clinic gets a $275 stipend each month to cover administrative costs, regardless of if they schedule a visit.
Dr. Byrd finds that these pet parents are more than twice as likely to consume discretionary services, spending an average of over $900 per pet! Her UPC patients are also more likely to make it back for follow-up visits.
From these new patients alone, Dr. Byrd's practice revenues increased 14% last year!
And because UPC isn't pet insurance, you'll never have to deal with paperwork, claim forms, or upset clients whose claims have been denied. You're free to focus on what you do best—caring for pets.
Run With the Big Dogs
United Pet Care provider status is a high-quality, long-term consumer acquisition strategy with no long-term commitments. Since we partner with large regional companies to offer employee pet benefits, we give you access to a rich roster of invested pet parents. That means your clinic can compete with national chains without compromising your status as an independent practice.
Hear from Happy Vets!
"We find the UPC program easy to administer. UPC provides a secure client base of pet owners who return for services on a regular basis."
Wendy Hoist, DVM, Mesa, AZ