How It Works
Strong patient relationships. No messy paperwork. Consistent revenue. It's that simple.
Putting the "Care" in Healthcare
United Pet Care makes it easy for you to prioritize patients over paperwork and build revenues in the process.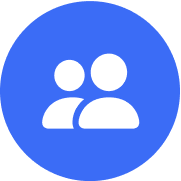 Quality Patients
Enjoy providing continuity of care for pet parents who consistently return for check-ups, follow-ups, and preventative appointments.
Monthly Payouts
We automatically pay your clinic a monthly sum for each UPC enrolled in your practice, regardless of whether or not they've made a clinic visit.
Zero Obligation
Flexibility is important. You're free to cancel your UPC provider status at any point with a simple 30-day notice. (But you won't want to!
Financial Rewards
When your UPC patients visit your practice, they'll enjoy exclusive access to up to 25% off in-house services. In exchange, we provide your clinic with an automatic monthly administrative stipend for each pet enrolled in care, regardless of whether any services were used in that month. Since UPC members are committed to pet wellness, each UPC patient typically represents a 250% increase in revenues from the average non-UPC patient.
Minimal Effort
Unlike traditional pet insurance, United Pet Care is a transaction-level savings plan that requires no extra administrative work for your staff. Members enroll in your practice then show their savings card at appointment checkout to receive the instant service discount. You'll see a regular administrative stipend for every UPC patient deposited in your clinic account each month.
Additional Resources
UPC pet parents receive access to a 24/7 pet helpline powered by whiskerDocs, saving your practice time and money.
Easy Entry
Becoming a United Pet Care provider is easy. Fill out the form, and we'll do the rest!
Zero cost to join (in fact, you never pay us!)
Cancel any time with a 30 day notice
Immediate inclusion in UPC's employer marketing program
Dedicated support from our team every step of the way
By the Numbers
United Pet Care benefits your bottom line.
Get Started
Discover the benefits of becoming a United Pet Care provider! Not sure it's the right fit for you? Cancel any time with a 30-day notice. Fill out the form to find out more!
"*" indicates required fields